IONIX® Circular UHV Flange Mounted Solutions

All IONIX® UHV sputtering sources with target size in the range of 1'' - 5'' (Ø25.4 - 127 mm) can be mounted to a wide variety of flange sizes (eg. DN63CF - DN200CF) and configurations incorporating shutters, chimneys, tilts, z-shifts and gas distributions. Utilizing a manual or insitu-tilt the focal point of the sputtering source can be adjusted for different target-to-substrate distances and target materials.
Using flange assemblies allows easy positioning of multiple sputtering sources in a confocal sputtering arrangement. Connection for cooling water, electrical connection is in one place.
For target-Ø 25.4 – 127 mm (Ø 1"- 5")
Pneumatic shutters
Gas distribution
Z-stroke 100 mm
+/- 45° tilt or 40° insitu-tilt
Flanges DN63CF -DN200CF
Technical data

Possible Configurations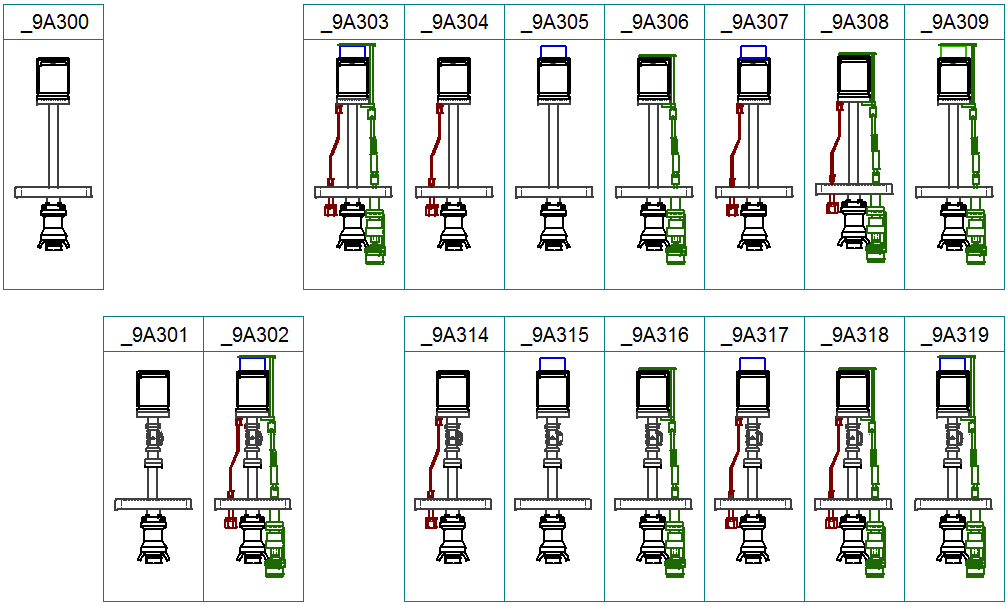 ---
IONIX® circular UHV source, directly mounted on a flange

---
IONIX® circular UHV cluster solutions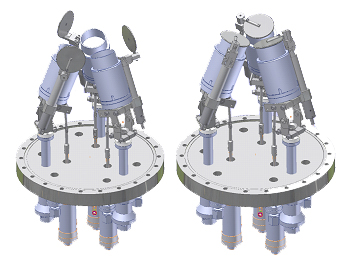 Due to the IONIX® modular design a huge variety of UHV cluster flanges can be made incorporating from 2 - 8 sputtering sources on a single vacuum flange.