IONIX® Magnet Array Options
IONIX® magnet arrays for standard target utilization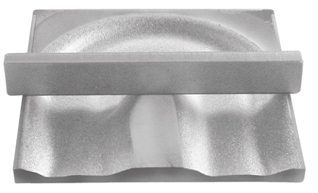 A high degree of target utilization and extended film homogeneity are contradicting performance issues for static depositions. The standard magnet configurations are calculated for stable operation and well defined plasma confinement with almost any target material on various thicknesses. These general purpose systems yield fair film homogeneity, high rates and good target utilization between 30 - 35%.
Standard magnet array for general processing

Economic trade-off for metallic and reactive sputtering

Target utilization > (30 – 35) %

Balanced magnetic field

Plasma confined to the target region
IONIX® multiplor magnet arrays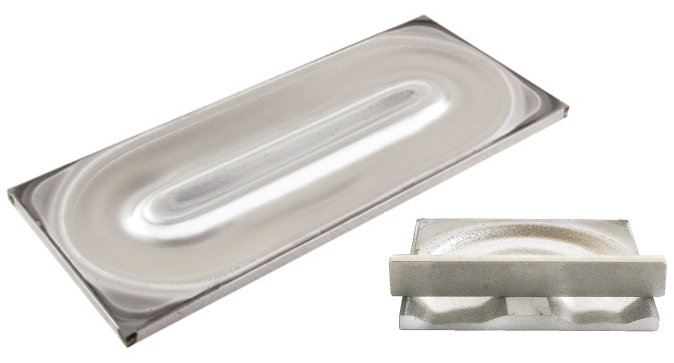 We also offer more sophisticated magnet arrays for higher uniformity and higher target utilization for sputtering of metal targets.
Multipolar magnet arrays

Metallic targets Cr, Cu, Ti and Al

Sputtering at high power levels

Utilization > (40 – 50) %
In addition, we provide magnet arrays for reactive sputter deposition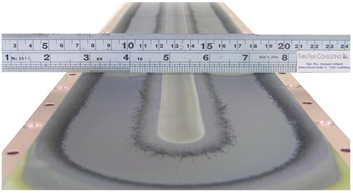 Si, NbOx and ITO targets

Target utilization > (30 – 40) %

Control of cross corner effect
IONIX® magnet arrays for ferromagnetic target materials

Special magnet arrays are available for ferromagnetic target of Ni, Fe, Co and their alloys.
IONIX® unbalanced magnet arrays
For ion-assisted substrate treatment, unbalanced magnet arrays can be supplied. We offer special versions with movable magnets or an electromagnetic coil, if a field adjustment of ion current densities to the substrates is wanted or necessary.